Thank you for supporting our community this Holiday Season!
Hello family and friends,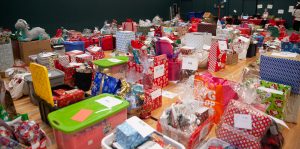 Hope everyone is doing well. Children and families are in need more than ever this Christmas. Toy drives, cancelled. Fundraising events, cancelled. Solution – donate and these fine people at the Family Services of the North Shore Christmas Bureau will turn your donations into toys for the kids! Gift cards for parents! Christmas dinners for all! The people at the Christmas bureau are working extra hard this year to make Christmas happen for many families less fortunate than us. 
You are all marvelous.. 
Love, Health, and happiness.
Dana Sawyer.

Donation Form
To submit your donation by mail, please print this donation form and mail to: 
Family Services of the North Shore
203-1111 Lonsdale Avenue
North Vancouver, BC V7M 2H4
To donate online, please complete the form below.
Donations over $20 will receive a tax receipt.