Work With Us
At Family Services of the North Shore, we are committed to excellence in everything we do. We believe communities must take care of their most vulnerable – and we are changing lives together, both now and for generations to come.
When you work with us, you'll join a caring team of people who will value you as a whole person. You will also have the opportunity to do meaningful, leading-edge work that has a direct impact on the local community.
---
Current Opportunities
Breastfeeding and Postpartum Support Group Facilitator – Thrive Family Programs
In this position, the Breastfeeding and Postpartum Support Group Facilitator will be the lead facilitator for the weekly Breastfeeding & Postpartum Support group held on Thursday mornings from 10am-12pm at the North Vancouver City Library.  You will be the lactation expert on the team, and you will offer breastfeeding expertise as well as support for new mothers/parents as they adjust to parenthood.  You will create a warm and welcoming environment for all breastfeeding parents, plan discussion topics, facilitate parent discussion, address parent concerns, and share information about nutrition, infant development, peri-natal and infant mental health. You will provide referrals to Thrive Family Programs as well as other health professionals and community services as required. You will also provide follow-up to mothers requiring additional support at our Thrive Family Centre Maplewood location.  The group will be co-facilitated by a counsellor with experience and expertise in supporting parents during the transition to parenthood. 
This contract is for up to 7 hours per week, including prep and cleanup. 
Click here for full details on this position, and information on how to apply. 
Counsellor Family Preservation and Family Support Programs
In this position with the Family Preservation program, you will be working with MCFD to identify counselling goals and objectives with family members, and work with them individually or in groups as appropriate.  You will provide initial and on-going assessments as well as work with client families regarding issues of family boundaries, improving parental capacity, reducing risk to children, developing problem-solving skills, supporting the reduction of relationship violence, increasing knowledge on the impact of family violence, responding to mental health and addictions, building resilience, and establishing family and community support networks, etc.  You will attend to legal and ethical issues as they may arise, and in consultation with supervisor, ensure that appropriate action is taken.
This counselling role also works with the Family Support Program where you will be responsible for delivering services to clients referred through a variety of paths, by providing education on parenting, coping and other skills as well as provide concrete resourcing and referrals regarding housing, childcare, and access to government, legal systems, and community services.
This role is considered full time and can be 21-35 hours per week based on the preference of the successful candidate. 
Click here for full details on this position, and information on how to apply. 
Clinical Counselling Graduate Internship
At Family Services of the North Shore, we offer a comprehensive internship program for Master's-level counselling and social work students who need to complete their practicum and professional registration requirements.
Our 10-month program provides interns the opportunity to gain knowledge and experience within a community-based counselling agency, while enabling the Agency to continue its tradition of providing in-depth, affordable counselling services to North Shore residents.
Under the guidance of an individual staff supervisor, each intern is fully involved in all aspects of the counselling process and may work with individual adults and/or children and assist in group facilitation.
If you are passionate, self-motivated, have a growth mindset, able to commit to the full 10-month program (September 2022 thru June 2023), and are inclusive and welcoming of the diverse community we serve, we are currently accepting applications.
---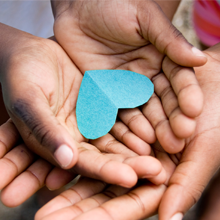 Balance and flexibility
We understand the competing responsibilities of modern life. In every role, we will support both your commitment to our community and the very real need to take care of your family. We also understand that in order to take care of others, you must first take care of yourself. At Family Services of the North Shore, you can do both. We aim to provide a sustainable model of work-life balance across all our programs and services.
Our Culture
In all our activities and interactions, Family Services of the North Shore will be:
Openhearted and daring
We will have sensitivity and openness to others, combined with courage and a willingness to challenge ourselves to be innovative.
Honouring the value of all people
We will treat people with respect and honour, elevating the innate value of every human being.
Believing in the best future for everyone
We will envision the best possible trajectory for people's lives, no matter where they are and what they are facing.
Mindful of our biases
We will practice self-awareness and self-reflection as we seek to engage others.
Committed to excellence
We will set high standards and bring the best of ourselves to work every day.
Our Impact
On an annual basis we serve:
We provide more than 11,300 hours of counselling (including low- and no-fee services). Our volunteers also provide nearly 10,000 hours of service.

We believe equity and inclusion enrich our communities. People within a community bring fresh and useful perspectives and contributions to enhance the development of all.

– Family Services of the North Shore team member
Diversity
At Family Services of the North Shore, we are committed to being inclusive and equitable in relationship to the people, organizations, and communities we serve. We strive to create an environment of inclusion for all.
Decisions regarding recruitment, hiring, promotion, compensation, and all other terms and conditions of employment will be made without regard to race, colour, ancestry, place of origin, political beliefs, religion, marital status, family status, physical or mental disability, sex, sexual orientation, gender identity or expression, age, or non-applicable criminal condition.