Work With Us
At Family Services of the North Shore, we are committed to excellence in everything we do. We believe communities must take care of their most vulnerable – and we are changing lives together, both now and for generations to come.
When you work with us, you'll join a caring team of people who will value you as a whole person. You will also have the opportunity to do meaningful, leading-edge work that has a direct impact on the local community.
---
Current Opportunities
Administrator – Development Services
This position plays an integral role in supporting our development team through day-to-day development and donor activity and Beer by the Pier event support and wrap up.  Support across the department for digital communications and creating donor and corporate impact reports and packages, creating, and posting social media content, managing the silent auction and event registration process and software.  More specifically, you will provide support for the Beer by the Pier event by fielding phone calls and enquiries from attendees on a variety of matters.  Working with the team, you will produce donor lists for eblasts and other communications and offer sponsor and donor event stewardship including drafting sponsorship contracts and invoices for review by the Development team.  You will also prepare appropriate communications relating to the event. You will assist with the silent auction for Beer by the Pier by managing the silent auction software (Givergy) including uploading photos, creating lots, recognizing donors, updating silent auction lists, and coordinating with donors for pick up and drop off etc.  You will also provide support for the team through gift processing, tax receipting, preparing thank you letters, donation receipts, invoices, and auto receipting.  
This part-time contact position is 21 hours per week.
Click here for full details on this position, and information on how to apply.
Clinical Counselling Graduate Internship
At Family Services of the North Shore, we offer a comprehensive internship program for Master's-level counselling and social work students who need to complete their practicum and professional registration requirements.
Our 10-month program provides interns the opportunity to gain knowledge and experience within a community-based counselling agency, while enabling the Agency to continue its tradition of providing in-depth, affordable counselling services to North Shore residents.
Under the guidance of an individual staff supervisor, each intern is fully involved in all aspects of the counselling process and may work with individual adults and/or children and assist in group facilitation.
If you are passionate, self-motivated, have a growth mindset, able to commit to the full 10-month program (September 2022 thru June 2023), and are inclusive and welcoming of the diverse community we serve, we are currently accepting applications.
---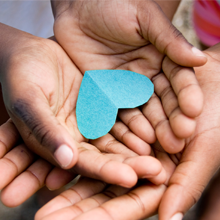 Balance and flexibility
We understand the competing responsibilities of modern life. In every role, we will support both your commitment to our community and the very real need to take care of your family. We also understand that in order to take care of others, you must first take care of yourself. At Family Services of the North Shore, you can do both. We aim to provide a sustainable model of work-life balance across all our programs and services.
Our Culture
In all our activities and interactions, Family Services of the North Shore will be:
Openhearted and daring
We will have sensitivity and openness to others, combined with courage and a willingness to challenge ourselves to be innovative.
Honouring the value of all people
We will treat people with respect and honour, elevating the innate value of every human being.
Believing in the best future for everyone
We will envision the best possible trajectory for people's lives, no matter where they are and what they are facing.
Mindful of our biases
We will practice self-awareness and self-reflection as we seek to engage others.
Committed to excellence
We will set high standards and bring the best of ourselves to work every day.
Our Impact
On an annual basis we serve:
We provide more than 11,300 hours of counselling (including low- and no-fee services). Our volunteers also provide nearly 10,000 hours of service.

We believe equity and inclusion enrich our communities. People within a community bring fresh and useful perspectives and contributions to enhance the development of all.

– Family Services of the North Shore team member
Diversity
At Family Services of the North Shore, we are committed to being inclusive and equitable in relationship to the people, organizations, and communities we serve. We strive to create an environment of inclusion for all.
Decisions regarding recruitment, hiring, promotion, compensation, and all other terms and conditions of employment will be made without regard to race, colour, ancestry, place of origin, political beliefs, religion, marital status, family status, physical or mental disability, sex, sexual orientation, gender identity or expression, age, or non-applicable criminal condition.