Senior and Caregiver Support
We believe in a connected and caring community where people actively care for one another. We recognize that seniors and caregivers play a crucial role in our families and our community, and we provide services that enhance their well being.
COVID-19 Agency Update: We believe that communities must take care of their most vulnerable, and that has never been more important to us than it is right now.  We are open, operational, and providing support and services across our North Shore communities – virtually.  The health and safety of our staff, clients, volunteers, and broader community is our top priority.   In response to government recommendations and direction from health officials relative to COVID-19, Family Services of the North Shore has adapted support and program delivery from in-person to virtual.  Please contact our Program Manager for additional information, Robin Rivers by email or phone at 604-988-5281 ext. 354.
Counselling
If you are a senior or a caregiver who is struggling, our experienced counsellors can provide support. 
Caregivers Connect Programs
We know caring for an aging family member or friend requires time, commitment, and compassion.  We also know caregiving can be stressful.  We're here to help you maintain your health while you care for your loved one.  We provide free support and resources for family and friends caring for older adults who live at home.
Support Groups:  Connect with other caregivers in this welcoming group.  Drop in.
Educational Workshops:  Experience support and community while you learn about topics related to seniors and caregiving.  Drop in.
Relaxation Groups:  Our facilitators combine gentle touch and guided meditation to promote well-being and stress relief.  Drop in.
Gentle Yoga:  Through gentle movement and poses, yoga promotes relaxation and peace.  All the poses can be done even if you are ill or recovering from an illness or injury.  Drop in.
Drop-in programs will take place at four convenient North Shore locations but have been postponed temporarily due to COVID-19 concerns as detailed above.   
Family Services of the North Shore gratefully acknowledges funding from Healthy Aging by United Way, and our donors.

  Caregivers Connect is offered in partnership with Family Caregivers of BC.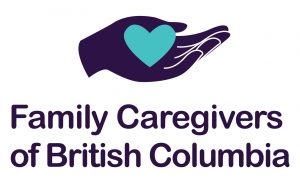 Home Visits
If you are a caregiver or a senior living with a life-limiting or chronic illness, our volunteers can provide in-home visits or walking companionship.  While these one-on-one home visits do not include help with housework, they do offer support and companionship.  A walking companion can also provide encouragement to get outside for fresh air and light exercise.   
Grief Support Group
If you are struggling with the loss of someone close, our 8-week support group can guide you through the process of grieving in a nurturing setting.   
Volunteering
If you are a senior looking to become more connected and involved in our community by volunteering, we will work with you to find a role with us that fits your schedule, preferences, and goals.
Christmas Bureau
If you are a North Shore senior with a low-income, our Christmas Bureau can help you through the holiday season.
Get Started
Robin Rivers, our Program Manager, is here to learn what you need and how we can support you.
Email now
or call

604-988-5281 ext. 354

To hear others share their feelings made me realize that I was not alone.

– Support Group client