Make a gift to the Christmas Bureau and give hope and joy this holiday season
Many of our North Shore neighbours need our help – especially during the holiday season.
Ways to donate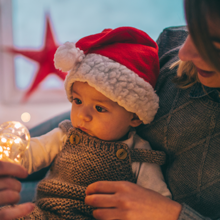 We know there are reasons why people are having a hard time, and that no one struggles without cause. From job loss to illness to mental health challenges and gender-based violence, the most vulnerable members of our community deserve our care and support.
The Christmas Bureau ensures that low-income families, individuals, and seniors living in North Vancouver, West Vancouver, Lions Bay, and on Bowen Island can celebrate the holidays. Christmas Bureau recipients have an average annual household income of $16,858, and in 2020, the program supported nearly 2,500 people living in our North Shore community.
If you or your family would like to receive support from the Christmas Bureau, you can learn more here.
If you would like to volunteer with the Christmas Bureau, you can learn more here.
This volunteer-run program has two components:
The Toy Shop – this year our volunteers will put together Toy packages for our families, from the Christmas Bureau Toy Shop.
Holiday gift baskets – filled with grocery gift cards, wrapped presents for each family member, personal care necessities (such as toothpaste and soap), and other festive items which are generously provided by sponsors who are matched with qualified families, individuals, and seniors.
How it works
Trained staff and volunteers interview each applicant to ensure they qualify for support. Applicants must provide proof of income and residence, and show valid medical cards for each child in the household.
Families come in many shapes and sizes and may include a single parent with young children, an aging parent with dependent adult children or grandparents, or a couple without children. Individuals could be people in their 20's who are alone and struggling to make ends meet, or they may be older community members trying to get back on their feet.
The Christmas Bureau supports all individuals, families, and seniors, as long as they live on the North Shore and qualify for our assistance.
The Christmas Bureau offers five ways for you to make a difference:
1. Make a financial gift
Your financial gift will help the Christmas Bureau staff and more than 200 volunteers operate the program during the holiday season. Your gift will guarantee that our team can provide individually-selected presents and holiday gift baskets for more than 2,000 people in just a few short months. Your gift will also help train our volunteers and keep the lights on at the Toy Shop, so parents can select gifts from the heart for their children.  (This year, due to Covid-19, our volunteers assemble Toy packages for parents to give their children.)
Gifts over $20 with purchase receipts are eligible for a tax receipt.
2. Sponsorship
We are happy to say that all of our Christmas Bureau families, seniors, and individuals have been sponsored for the 2020 season! If you would still like to support our Christmas Bureau this year, please consider making a donation.
Put a smile on a child's face this Christmas by sponsoring a family. Recruit the help of your family, friends, colleagues or community groups to provide holiday gift baskets for low-income individuals, families, and seniors.
Tell us the number of families, individuals, and seniors you would like to sponsor and we will match you with qualified applicants. We'll provide the ages of each person, along with gift suggestions to guide your shopping. We will also send an information package that explains gift basket assembly and delivery.
Baskets include:
A $50 grocery gift card for every member of the family. For example, a family of three would receive a total of $150 in grocery gift cards
A wrapped gift for each family member. The baskets must contain only new items (gift receipts are appreciated) and we suggest each gift should cost $50-60
Optional festive items such as chocolates or napkins can add extra holiday sparkle to the basket
We are very careful with the gift baskets. They are collected and organized by a registration number and kept in a secure location for pick-up the following day. We respect and protect the privacy of each family receiving assistance and do not disclose sponsors' names to the families.
3. Make an in-kind donation
Christmas Bureau clients receive grocery gift cards, toiletries, personal care items, toys, donated gifts, and other basic essentials. There is a deep and ongoing need for these items, and your in-kind donation will ensure that vulnerable members of our community can celebrate the holiday season. The Christmas Bureau serves children 0 – 18 and tweens and teens are often harder to buy for. To help you get started, we have prepared a tween and teen wish list.
4. Donate to the Toy Drive supported by the Northshore Auto Mall
Every year, our good friends at the Northshore Auto Mall host the Christmas Bureau Toy Drive. Families, businesses, and community groups drop off new, unwrapped gifts for children and teenagers in need. This year the Toy Drive will be virtual rather than in person, in accordance to most recent direction from our provincial health officer.
The Northshore Auto Mall has generously pledged to match all Toy Drive Donations made, up to $10,000.  Toy Drive donations will go directly toward purchasing toys and gifts for children and teens, to ensure vulnerable North Shore families are able share in the joy of the holidays with presents under the tree.  To make your donation, please click the button below.  If you have already purchased gifts for the toy drive, please contact our Christmas Bureau to arrange drop-off 604-984-9627.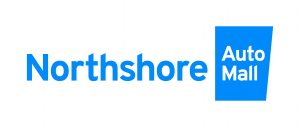 5. Support Bikes for Tykes
Each fall our partner, Obsession Bikes, solicits donations of used bikes to fix up for safe riding. The Christmas Bureau then identifies local children who need a bike and delivers a refurbished two-wheeler to them (along with a brand-new helmet) in time for the holidays. For more information email christmas@familyservices.bc.ca
6. Support our School Engagement Program
Become an ambassador for the Christmas Bureau and help us connect with schools across the North Shore. The main goal of our school engagement program is to generate awareness of the Christmas Bureau program in our community so we can help more people in need of support this holiday season. We are asking ambassadors to help us connect with the school community to pass along information on how the Christmas Bureau can help any family who might benefit from this giving program this holiday season. Every request for assistance is treated with compassion, respect and complete confidentiality. Click here to learn more about the Caring Schools Initiative and click here to learn more about the All I Want For Christmas Youth to Youth Giving Campaign. For more information email caringschools@familyservices.bc.ca.