Help support our community this holiday season!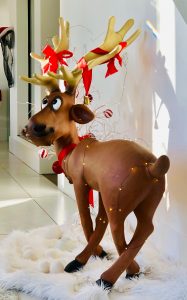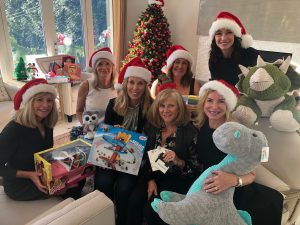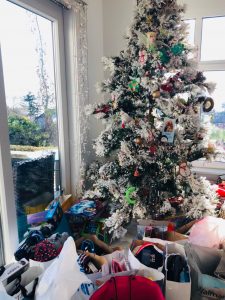 Tina Rowntree and the Christmas Brunch Committee are dedicated supporters of Family Services of the North Shore and the Christmas Bureau. 2020 marks the 24th year that they have been organizing their Brunch Toy Drive! Over those years the Christmas Brunch Committee has arranged beautiful brunch's where friends and family have come together and brought hundreds of toys. These events have made sure that no child wakes up on Christmas morning without something special. We know the impact of these gifts and want to share that with you with this quote from a Christmas Bureau client.
"Thank you for making this Christmas possible for us. I lost my husband when one of my girls was 3 and the other was a newborn, and we have been struggling ever since then. Your gifts made my kids scream with joy and excitement, and they can't wait to open them on Christmas Day." 
Although we cannot come together this year to bring gifts for children and youth, we can still make a difference in their lives this holiday season.
If you are able to support vulnerable Christmas Bureau clients in need, please donate here in lieu of their brunch and toy drive. Funds raised will directly support seniors, families, and individuals in need this Holiday Season. We don't want anyone to feel isolated or alone so we hope that a hand delivered basket with some treats and gifts will let them know they are thought about, cared for, and feel connected to their community.
Thank you for helping us fill the stockings, gift baskets, and hearts of children, families, and individuals in need on the North Shore this Christmas.
With thanks to the dedicated committee: Tina Rowntree, Lorena Angus, Susan Cressey, Dierdre Ert, Debra Jappy, Barb Lunter, Andrea McDonald, Beth Rowntree, Debbie Smith, Linda Wolverton.
Donations over $20 will receive a tax receipt.