The Fuller Family and Beach House Restaurant present the "would be" 9th annual event supporting the Family Services of the North Shore Christmas Bureau!
Without a doubt there will be more families in need at Christmas this year. Unfortunately, we are unable to hold the 9th Annual Beach House Event supporting the Christmas Bureau but we hope to keep this wonderful tradition alive.
We are hopeful you will consider making a donation to help families create memories filled with joy, love, and a sense of family and community this holiday season.
The average cost to provide Christmas for a family of 4 is $500 and in 2019, this event provided Christmas cheer to over 200 families.
Enter our
Holiday Raffle

for a chance to win "Pirates Cove", a beautiful original painting generously donated by Ross Penhall worth $11,000!

Dimensions: 30″ x 36″ | $100 for 1 ticket, $250 for 3 tickets

BC Gaming Event License # 127348 | Chances are 1 in 225 of winning. | 19+, Know your limit, play within it.
Problem Gambling Help Line: 1-888-795-6111 | www.bcresponsiblegambling.ca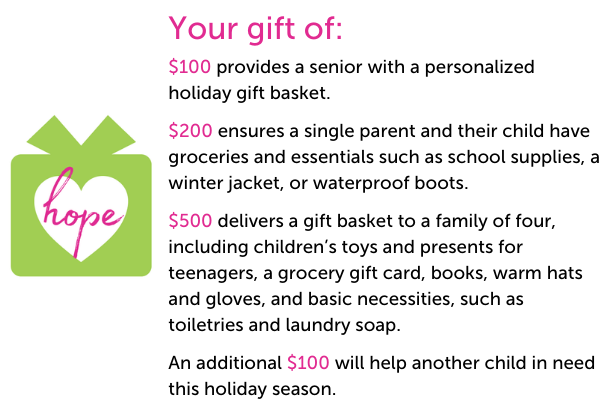 To submit your donation by mail, please print this donation form and mail to:
Family Services of the North Shore
203-1111 Lonsdale Avenue
North Vancouver, BC V7M 2H4
To donate online, please complete the form below.
Donations over $20 will receive a tax receipt.