Support our Community Care Kit Initiative
Families we supported during the holiday season continue to struggle. Often our families are choosing between milk or soap when making their shopping list. We welcome you to once again show your support for our neighbours in need as they continue to navigate the rising cost of food and housing.
Join us in this initiative to create caring connections between people throughout our community.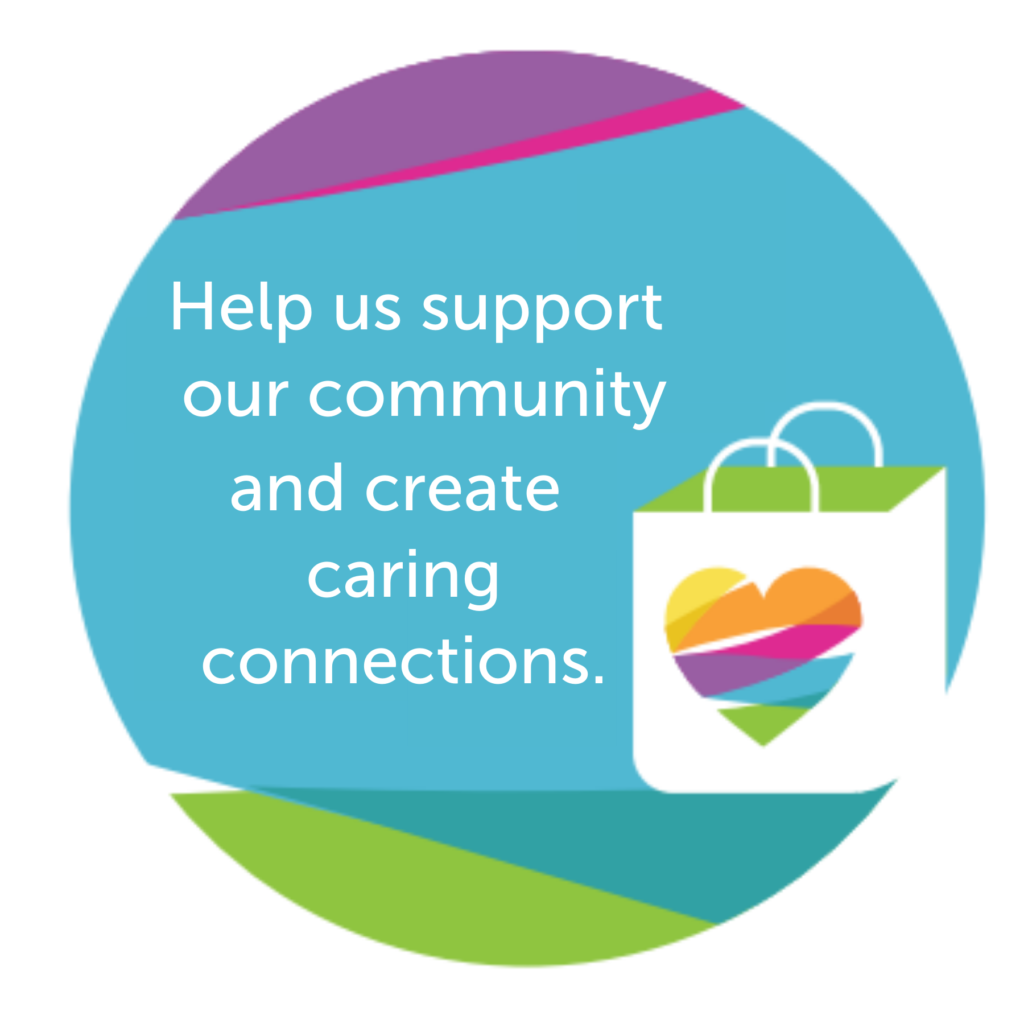 There are 4 ways that you can support the Community Care Kits initiative:
1. Build a Community Care Kit
Sign up to create a Community Care Kit for a North Shore neighbour in need. All items can be purchased at your local grocery store.
Kits should include:
Grocery gift card ($25 per kit)
Personal care items such as shampoo, conditioner, soap, toothpaste, deodorant and sunscreen.
Fun activity to promote mental wellness.
A colourful, fun, and reusable bag to package the kit.
Once you fill out your application, we will send out an information package that includes all the details on how to put together your Community Care Kit.
2. Engage your Community and donate items towards Community Care Kits
Recruit the help of your family, friends, colleagues, or community groups to help us fill our Community Care Kits and support our North Shore families. We are collecting personal care and hygiene items, grocery gift cards, gently used clothing and books. Your gift will go directly to support our local North Shore familes.
3. Make a financial gift
Your financial gift will help the Family Services of the North Shore staff and volunteers create and deliver Community Care Kits to our vulnerable neighbours. Your gift will guarantee that our team can provide grocery gift cards, personal care items, fun outdoor activities for families, and more!
Gifts over $20 are eligible for a tax receipt.
4. Support our School Engagement Program
Become an ambassador for Family Services of the North Shore and help us connect with schools across the North Shore. The main goal of our school engagement program is to generate awareness in our community so we can help more people in need of support. We are asking ambassadors to help us connect with the school community to pass along information on how Community Care Kits can help any family who might benefit from this giving program. Every request for assistance is treated with compassion, respect and complete confidentiality. Click here to learn more about the Caring Schools initiative. For more information email caringschools@familyservices.bc.ca.