From November 29th to December 13th, BlueShore Financial will be matching donations, up to $10,000, so you can double your impact and help make a significant difference in our North Shore Community. 
BlueShore Financial has been a committed and generous community partner for over 30 years! We thank them for their generous support in helping us take care of the most vulnerable members of our North Shore community. 
Last year, with the help of our donors and volunteers, we supported 2,500 vulnerable North Shore neighbours with holiday baskets filled with grocery gift cards, presents, and life essentials. The need in our community is accelerating.  Your donation will help alleviate some of the financial hardships that are often felt deeply over the holidays. The help of BlueShore Financial and our community is vitally important as we continue to support North Shore families when they need us most.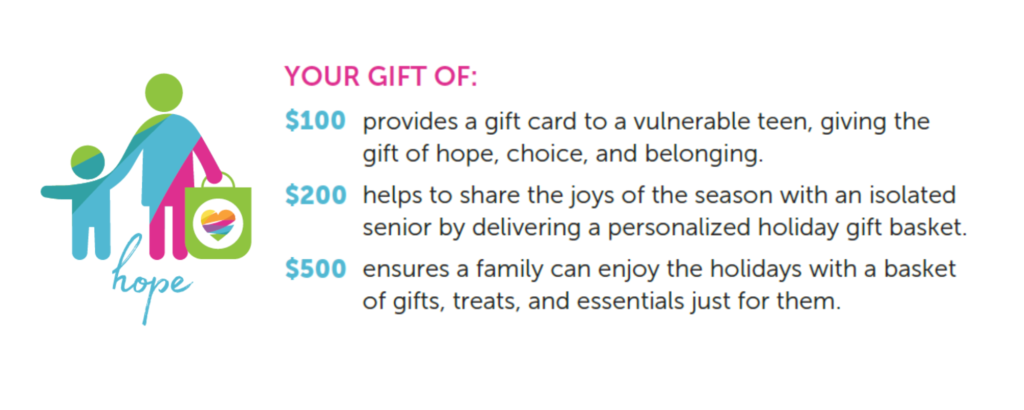 Donation Form
To submit your donation by mail, please print this donation form and mail to:
Family Services of the North Shore
203-1111 Lonsdale Avenue
North Vancouver, BC V7M 2H4
To donate online, please complete the form below.
A tax receipt will be sent automatically via email.