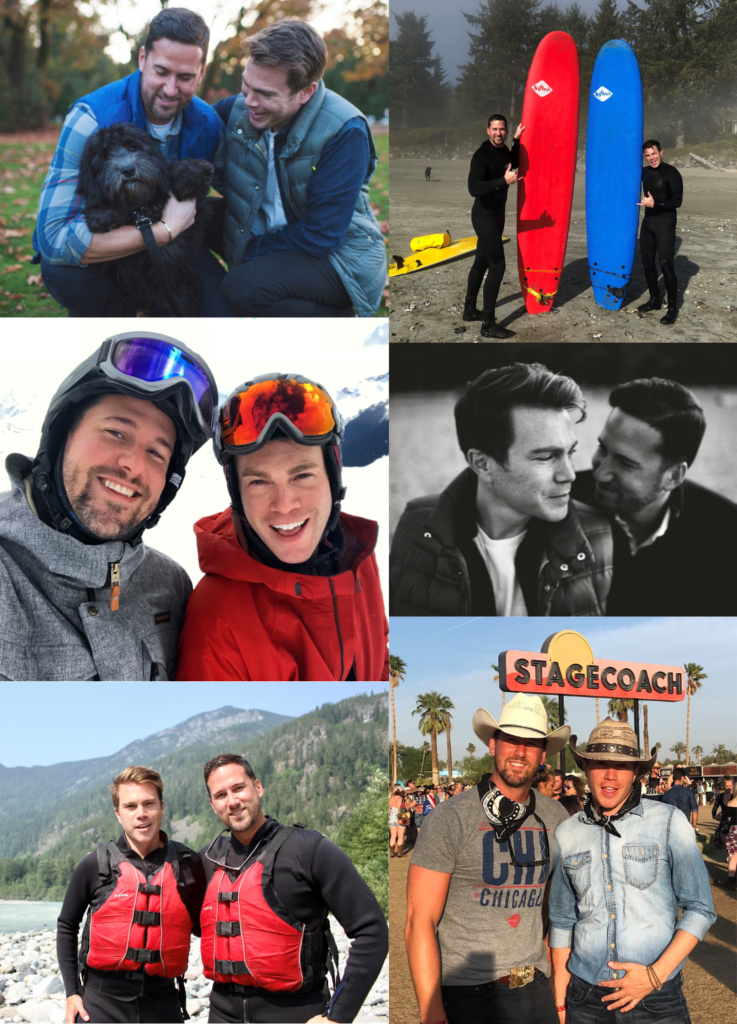 We are grateful to be surrounded by so many loved ones in our life, and we feel fortunate to be able to celebrate our wedding with our closest family and friends. We would like to take the opportunity to spread the love further and help members of our community who need support. We ask that in lieu of gifts, our guests consider making a donation to Family Services of the North Shore.
Family Services of the North Shore provides family programs, education, counselling and sexual assault response across the North Shore. They work with youth, young families, and individuals who struggle with challenges we cannot even imagine. They do this with so much love, and the effects ripple throughout lives, communities, and generations.
This year marks the 20th anniversary of the legalization of same-sex marriage in Canada. While we are so grateful to be able to live freely and openly as ourselves with the support of our families and our community, we know that many others are not as fortunate. For this reason, donations made by our guests will support Family Services' program, PROUD2BE, which provides support to the LGBTQ2S+ community on the North Shore.
This organization is close to our hearts, as Quinn contributes to Family Services of the North Shore as a member of the Board of Directors, and Taylor has worked with them for many years through corporate sponsorships.
We truly appreciate your consideration of a contribution to this important cause that will help to make a deep and lasting impact across our community.
Quinn & Taylor
Donation Form
To submit your donation by mail, please print this donation form and mail to:
Family Services of the North Shore
203-1111 Lonsdale Avenue
North Vancouver, BC V7M 2H4
To donate online, please complete the form below.
Donations over $20 will receive a tax receipt.