Come together to support families who need us this holiday season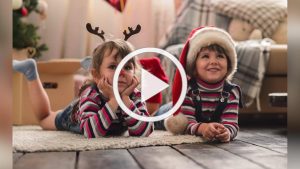 As the holiday season draws near, we are reminded that this year would mark our 35th annual Winter Family Ball. This amazing evening has inspired us, children and adults alike, to envision a caring and connected community, where no one is left behind. This year, while we won't be together in person, we can still carry on the powerful legacy of the Winter Family Ball and continue to demonstrate what's possible when we open our hearts to our community.
$100

provides a bag of fresh groceries for a vulnerable family or an isolated senior.

$200

provides 3-weeks of free counselling with a masters level counsellor to people affected by Covid-19.

$500

allows us to support women and children facing gender-based violence and abuse through virtual and phone support.
An additional 

$100

will help us continue to connect by phone and offer support to children, families, and seniors in urgent need.
Thank you for supporting Family Services of the North Shore again this holiday season, and for taking care of your family as well as so many others.
Donation Form
To submit your donation by mail, please print this donation form and mail to:
Family Services of the North Shore
203-1111 Lonsdale Avenue
North Vancouver, BC V7M 2H4
To donate online, please complete the form below.
Donations over $20 will receive a tax receipt.